Social Network Marketing
The appearance of Social Media Network websites like Facebook, Twitter, Bebo, MySpace, Digg, Flickr, Wikipedia, Delicious and StumbleUpon make Social Media possibly one of the most important channels of marketing today.
Is your brand being talked about on any of these networks?

Are your competitors online and influencing your customers into trying their product whilst you cling on to your existing techniques?

These networks are communication/publication platforms and through "online word of mouth" you can get your message or offer to thousands of potential customers, engaging them in a
positive and effective sales manner.
WEBTOPPERS SOCIAL NETWORK MARKETING PACKAGE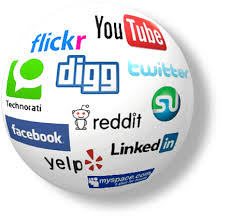 Consultation on your business aims and goals
Set up your accounts for all leading Social Network and Media Sites
Integrate Social Media Tools to your website when applicable
Optimise all accounts for added quality and interest
Regularly update all sites on your behalf, ensuring your voice is constantly heard
You also have full access to all accounts so you can update information if and when you wish
Monitor current online trends and developments opening new online profiles for you to ensure maximum visibility
Increase your web footprint and drive more clients to your website
Reinforce your online Brand through Social Media
Supply you with regular reports
Businesses everywhere are realizing the value of professionally managed Social Network Marketing. What started as a relatively simple idea for giving everyone a voice online has turned into one of the most direct and powerful marketing tools that has ever existed.

Contact us now and become part of this new online marketing revolution